It's been a busy, busy week. Mavrx launched not one, but two ecommerce websites this week. It wasn't planned that way, but just sorta happened. Launching sites—especially ones like ecommerce sites—is always hectic, and it was especially hectic trying to do all this on top of my normal workload.
But we did it! Big thanks to Lawrence Allen for desiging these awesome sites and helping me get everything ready to launch.
Millennium Sport Technologies
Millennium Sport Technologies (MST) sells quality sport supplements. They wanted a quality responsive ecommerce site that they could manage the products themselves (something that they couldn't do on their old site).

Roast House Coffee
Roast House Coffee (RHC) sells coffee. Really good, high quality coffee. We got the awesome opportunity to not only build them a new website, but we (i.e. Lawrence) redid all their branding and labels, too, which is really exciting!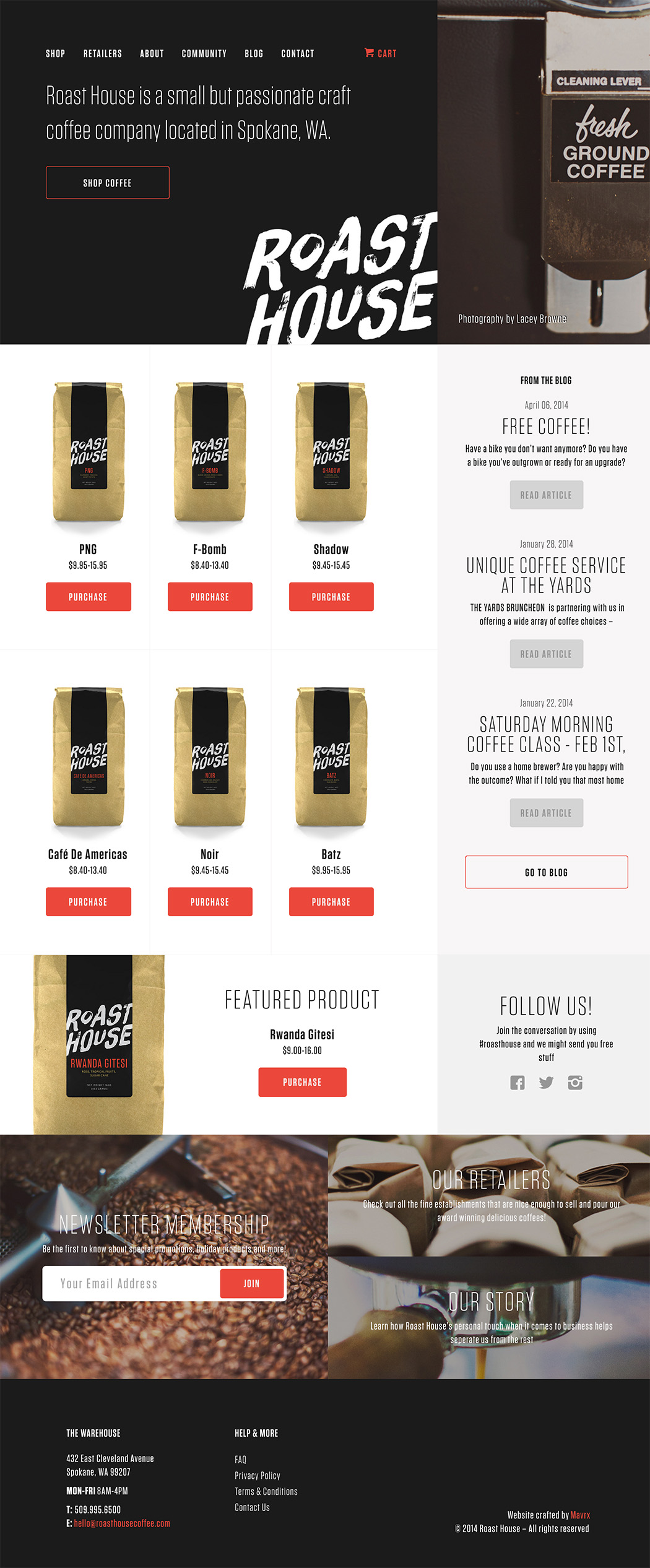 Need a website?
If you like what you see and are in need of a new website, please contact us on the Mavrx site and we can build something awesome together!